The Authority for the Authentication of Dali Art
The Salvador Dalí Archives is a private repository of information about Salvador Dali, established with the approval of the artist by Albert Field over 50 years ago. The Archives provides a Dali Authentication Service, and is the publisher of "The Official Catalog of the Graphic Works of Salvador Dali."
Our Mission
Many hundreds of fraudulent Dali prints have been made. The Salvador Dali Archives is able to provide, for a fee, an Authentication Service to owners of Dalí prints and other Dali works. We provide a scholarly analysis and issue a full report on your work(s).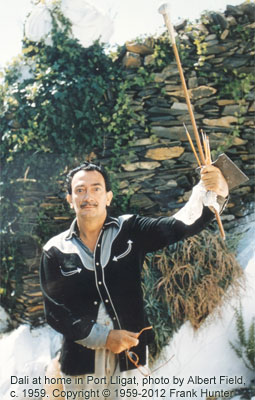 Salvador Dali
Salvador Felipe Jacinto Dali I Domenech was born at 8:45 on the morning of May 11, 1904 in the small agricultural town of Figueres, Spain... Read More